Corporate Charters Sydney Harbour
Sydney VIP Boat Charters are the experts in creating fantastic, fun and productive corporate experiences on Sydney Harbour for up to 36 guests. Our boats are not only super stylish but thanks to major refurbishments they also hugely functional for all events that we host. We are conveniently located near the Sydney CBD with easy access for pre-delivery or setting up. We work with all suppliers. Whatever the event we have the experience, knowledge and the boat to make it a successful event.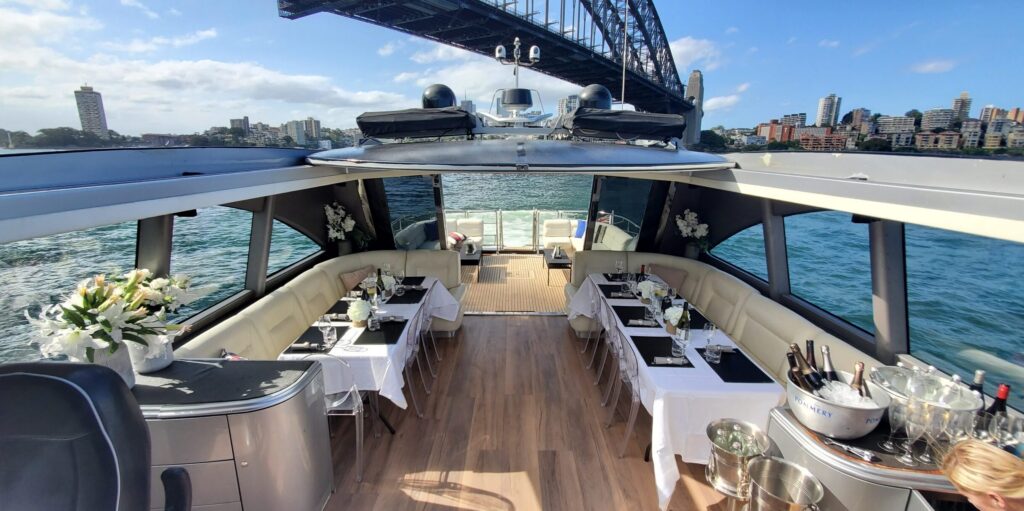 Add Your Tooltip Text Here
Host your customers, staff or suppliers onboard our luxury yachts Prometheus, Seaduction or Titan. Whatever type of function, we have the most flexible floor plan for you to carry out your function with maximum effectiveness. We can also provide catering, entertainment, AV facilities (4k TV for powerpoint) and so on. We can do sit down dining or casual buffet or canapes. We have the spacing for your corporate branding, display tables. Our staff are professional and will assist in making your function a success. If you would like to hire a boat for a corporate function, please contact us to create the ultimate event.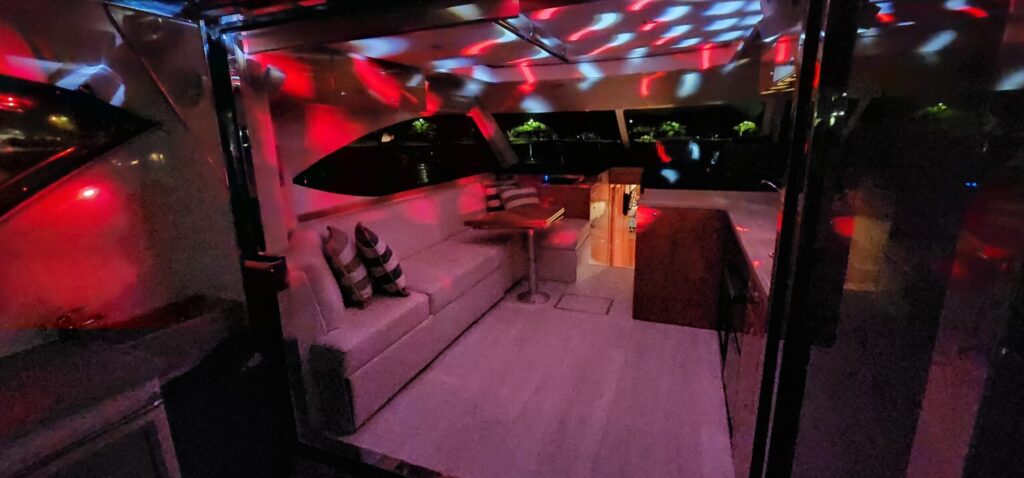 Add Your Tooltip Text Here
Sydney VIP Boat Charters boats make the ultimate Christmas Party venues . There is just a lot of space and style to get your team, your customers or suppliers together for an end of year celebration. Prometheus, Seaductiona and Tian are extremely social boats with a layout where everybody can be in the same location. Keep the team, customers or suppliers together for maximum networking. We have an awesome sound systems to keep the party moving as well as a large 4k TV for presentations if you want to close off the year with some financials. We have the perfect boats for up to 36 guests. Please contact us to arrange your next Christmas party.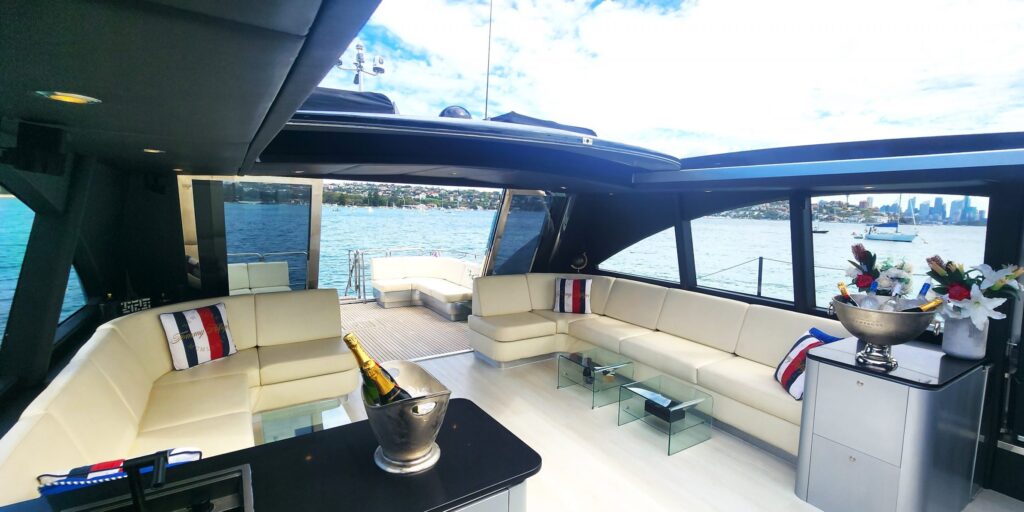 Add Your Tooltip Text Here
Whether you've had a good year generally, or you want to reward and motivate your key performers, Sydney VIP Boat Charters has the boats to make that reward remarkable.  Nothing says thank you better than a  stylish boat pulling into the dock. Once onboard, we continue the experience with our spaceous, modern, luxury interiors.  We can organise catering, games  (e.g poker tables, laser shooting) or just a good DJ. You can bring your own food and drinks or we can cater. Getting out on a boat with your staff is a great team building opportunity. Let us help you start it off with one of the best venues available. Contact us now for further information.
Offsites / Board Meetings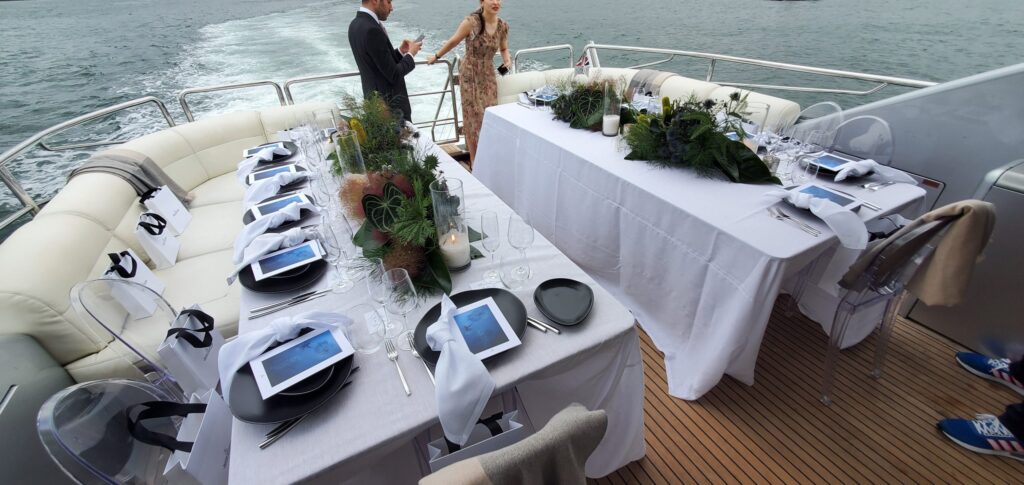 Add Your Tooltip Text Here
The Sydney VIP Boat Charters vessels are the ideal locations for an offsite or even board meeting. Our experience has been that mixing formal and informal is a great way to get everybody relaxed and open to the direction that management would like the meeting to move in. Being away from distractions, but in a fun informal atmosphere avoids the lack of focus common with traditional meeting rooms. Depending on number of people and vessel chosen we can event setup a board room table. We have AV facilities for Power Point presentations or video conferencing. We can do day functions or after work functions. Please chat with us about your needs and we will provide some ideas based on what we've previously done.
Photo Shoots / Video Shoots / TV / Movies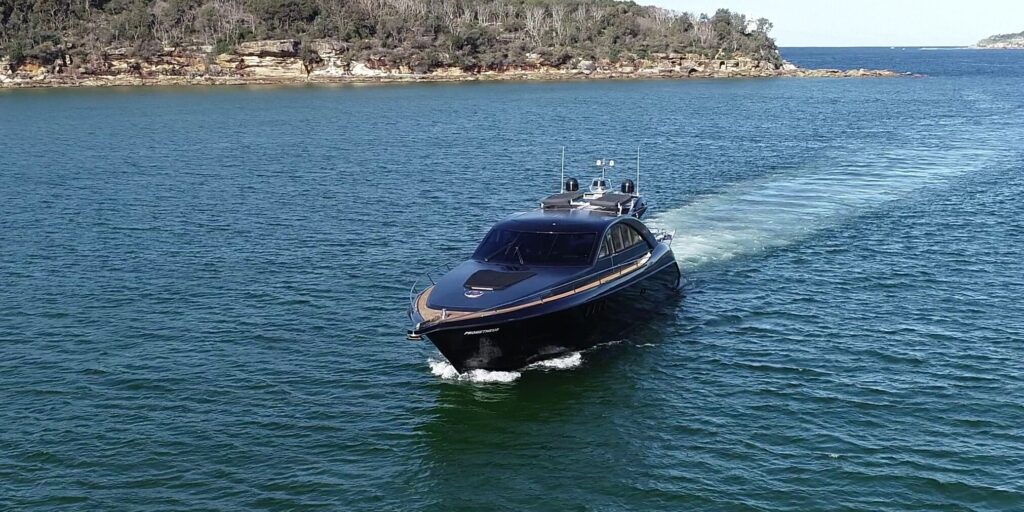 Add Your Tooltip Text Here
We have three of the most stunning charter vessels on Sydney Harbour. If your video shoot, photoshoot, TV show or movie requires a sleek, sporty and modern look, then we would love to help you. We are very experienced with all types of products. We have the space for the production crew. We can sign NDAs. We have easy loading and offloading facilities located close to the CBD with drive up access. We have very flexible interiors that can be decorated any way you would like. We can operate anywhere in Sydney Harbour, or in Pittwater (for a relocation fee). We have done every type of production. If you have any form of production coming up, please contact us to see whether SEADUCTION, PROMETHEUS or the TITAN are the best options.
Product / Service / Brand Launches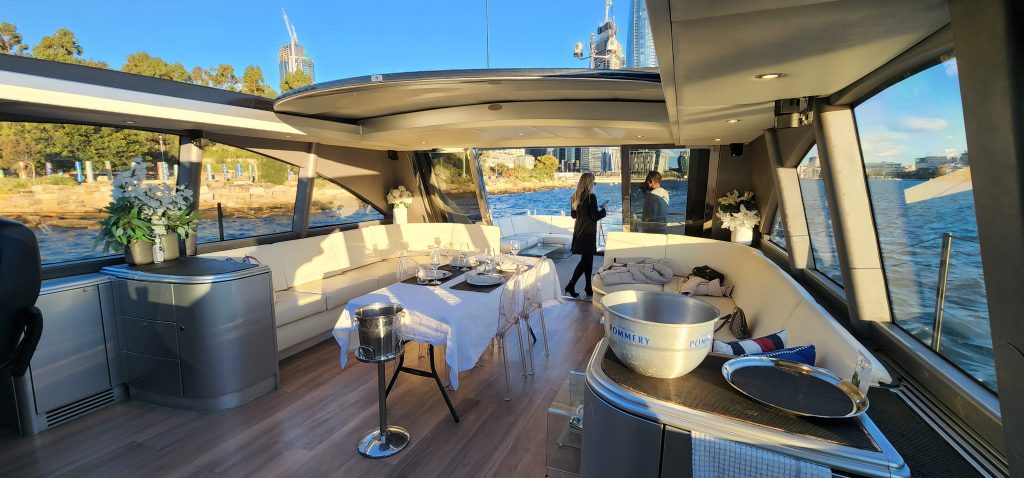 Add Your Tooltip Text Here
If you are launching a new product, a new service or a new brand and you want to do that with the most impact, SEADUCTION and PROMETHEUS are the boats for that. Based on previous customer feedback, our boats create very good turnout rates compared with more usual venues. When it comes to showcasing we have the most flexible interior layouts that give you the space and options to do that comfortably. Whether that be display tables, pull up banners, video presentations and / or exterior signage, we have the knowledge and know how to make that happen. We can cater for launches with up to 36 guests. We can host entertainment, DJ's or anything else that you can think of. If you would like an exciting launch with great social media visuals, get in contact with us to start the planning today !